Lobo Rainforest Transportation
Lobo Rainforest Shuttle Service
The Lobo Rainforest Fall 2018 shuttle service will be available effective August 20, 2018.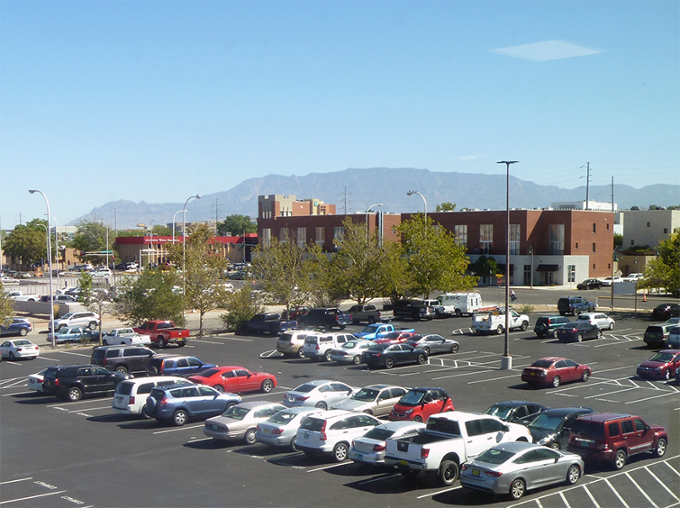 During the Fall 2018 semester, direct shuttle service will be provided between the Lobo Rainforest parking lot and the Duck Pond at UNM's Main Campus. Shuttle will depart Lobo Rainforest every 20 minutes.
Hours of Operation:
Monday-Friday
7:30 a.m. to 5:30 p.m.
Public Transit
UNM Students registered for at least 3 credit hours and benefits eligible faculty and staff qualify for a free ABQ Ride bus pass sticker. Several ABQ Ride buses provide regular transportation to Main Campus UNM.
Catch ABQ Ride bus 66, 766, or 777 near the Lobo Rainforest and arrive at UNM Main Campus in approximately 15 minutes.