Parkmobile: Parking Made Simple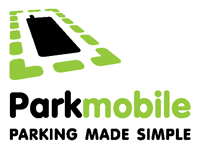 Never worry about parking again. 
Join Parkmobile and discover stress free parking. 
Pay at your own convenience whether you are on the go or in the comfort and safety of your own vehicle
No cash or change needed
Easy & secure payment
Online personal pages that allow you to manage and print your parking receipts
Registration is free, quick and easy
Relieve Parking Stress. Pay by Phone Parking Instructions.
Register at www.parkmobile.com. 
Once you have found a parking space, launch the mobile app or call 1-877-727-5715
Enter the parking zone number located on the meter or nearby signage.
Select the amount of time you would like to park for. You can also add time remotely using the mobile app.
It's that easy! 
* A small convenience fee will apply