New Mexico Rail Runner
The New Mexico Rail Runner serves Santa Fe, Bernalillo, Albuquerque, Los Lunas, and Belen.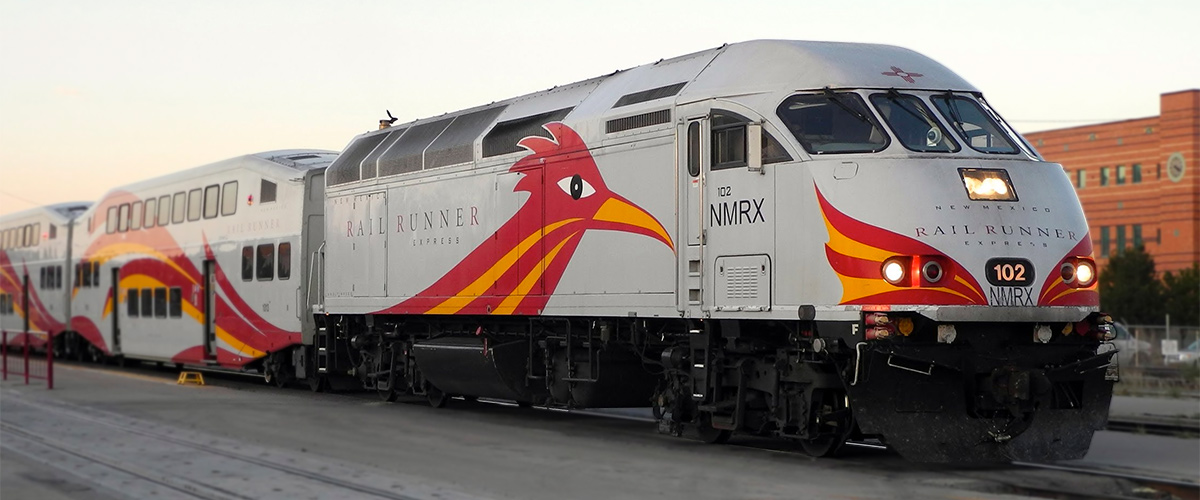 Tickets
The New Mexico Rail Runner Express operates on a zone-based fare structure. Click here to view the Rail Runner Fare chart.
If you purchase your NM Railrunner tickets online and print them yourself, you can receive an automatic $1 discount on a day pass or receive an automatic $10 discount on a monthly pass. With the discount, a NM Railrunner day pass can range from as low as $1 to $8. It's convenient, quick, and worth the savings. Ideal for commuters coming to UNM from Belen, Los Lunas, Bernalillo, and Santa Fe. Click here to purchase your tickets online.
Schedule
The NM Rail Runner spans across 100 miles with 13 stations, operating seven days a week.
Getting to UNM
From the Downtown ABQ station (Alvarado Transportation Center), you can get to UNM easily! Hop on the UNM Campus Shuttle, UNM Hospital Shuttle, or ABQ RIDE Rapid Ride bus to access the University.
ABQ RIDE Route 766 Rapid Ride Red Line/ 777 Rapid Ride Green Line