Electric Vehicle Charging
Park. Charge. Go!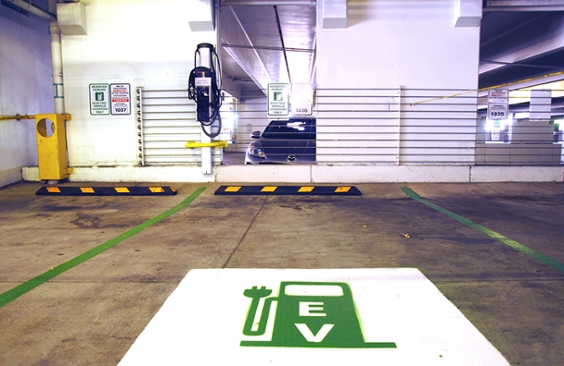 With financial assistance from the UNM Green Fund, UNM Parking & Transportation Services has installed two ChargePoint Level 2 Commercial Charging Stations on main campus for use by electric vehicles (EV).
Each station has the ability to charge two EVs at once
Each EV station/parking space has a 4-hour use/time limit
Use of the charging station parking space is reserved for EVs that are actively charging
Special Event Parking Rate applies to EV Charge parking during special events. EV charge parking for special events is limited to 4-hour use/time limit.
Locations
How to Use
A ChargePoint card is needed to use the ChargePoint EV charging stations. 
ChargePoint has over 28,000 commercial charging spots located across the USA. To use a ChargePoint station, EV drivers must first enroll in the ChargePoint system at chargepoint.com, and provide basic contact information as well as possible payment information (NOTE: any payment using the ChargePoint card would only apply at charging stations not located on the UNM campus). The ChargePoint card will be mailed to the address provided during enrollment, and the user can find activation instructions online at chargepoint.com.
NOTE: There is a 4-hour time limit on use of the EV parking space/charge.
Visit ChargePoint.com for more information.