Visitor Parking
Campus visitors or Lobos who need limited parking on campus may find that daily or hourly parking will suit their needs. Daily & hourly parking is subject to availability and may be influenced by factors including campus events and construction, other restrictions may apply. Park at your own risk! Read the full parking liability waiver.
Parking Rates for Academic Year 2023-24 as of July 1.
Pay Station Parking
Follow the instructions on the pay machine located within hourly parking areas. VISA, MasterCard, American Express, and Discover accepted.
| Location | Rates | Maximum Rate/Time | Enforcement |
| --- | --- | --- | --- |
| All daily & hourly lots | $1.75/half hour | $28/8 hours | Hourly parking is subject to enforcement 24/7 |
Pay Station Pay-by-Plate Program
Pay-by-Plate Written Instructions

Narrow Keypad (Newer Pay Station models)

Press Green "Ok" button to get started.

Wider Keypad (Most Pay Station models)

Press White "Start" button to get started.

Enter license plate information without the state designation. Ex. TESTPLATE

Most states DO NOT include "o's" in plates but designate as "zeros" instead.

Enter time frame for parking by 1/2 hour increments.

Change time increments by using the "+", "-" or "MAX" buttons on pay station keyboard.

Insert debit/credit card into machine to process transaction. (VISA, Discover, MasterCard and American Express accepted).
OPTIONAL: Print receipt will automatically generate. Place on driver side dash.
Structure Parking
Cornell Parking Structure–Elevator Service Hours
Monday–Friday: 7 a.m. to 6 p.m.
Saturday: Closed 
Sunday: Closed

Note: Elevator is closed during University Holidays
Automated pay machines accept VISA, MasterCard, American Express and Discover.
Hourly parking located in the Yale and Cornell structures also feature pay-by-phone parking.  Learn more about ParkMobile.
Note: Cash payments are only accepted at pay stations located on the third floor of the Cornell Structure (these machines only accept $1, $5, and $10 bills and do not give change).
Location
Rates
Availability
Maximum Rate/Time
Enforcement
Cornell Structure
$1.75/half-hour
24/7
$28/8 hours
Structure parking is subject to enforcement 24/7
$7 flat rate
Daily from 3 p.m. - 12 a.m.
$8 special event
Times vary
Yale Structure
$1.75/half-hour
24/7
$28/8 hours
$7 flat rate
Daily from 3 p.m. - 12 a.m.

ParkMobile - Pay by Phone Parking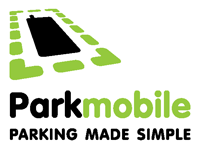 ParkMobile allows users to purchase hourly parking using a smart phone application, web browser or by simply calling ParkMobile. The service is currently available at the Cornell and Yale parking structures.
Drivers can sign up for ParkMobile for free at parkmobile.com. The ParkMobile website also allows non-smart phone users to register for the service. Once registered, drivers can purchase hourly parking through ParkMobile by simply communicating their zone and parking space stall number and the amount of time to be purchased to Parkmobile. A nominal fee of $0.35 will apply to each transaction. The service automatically updates users when their time is about to expire via text message and will offer the opportunity to purchase more time if needed.
Daily, Weekly and Monthly Permits
Short-term, temporary parking permits, valid for specific parking locations are available for purchase at the PATS business office. Eligibility restrictions apply.
Location
Type
Rate
Surface Lots/Zones
Daily Permit
$12
Weekly Permit
$36
Monthly Permit
$70