Accessible Parking
NOTE: You do not need to purchase a parking permit or pay at pay station parking areas and parking structures, if you properly display your valid state-issued ADA placard.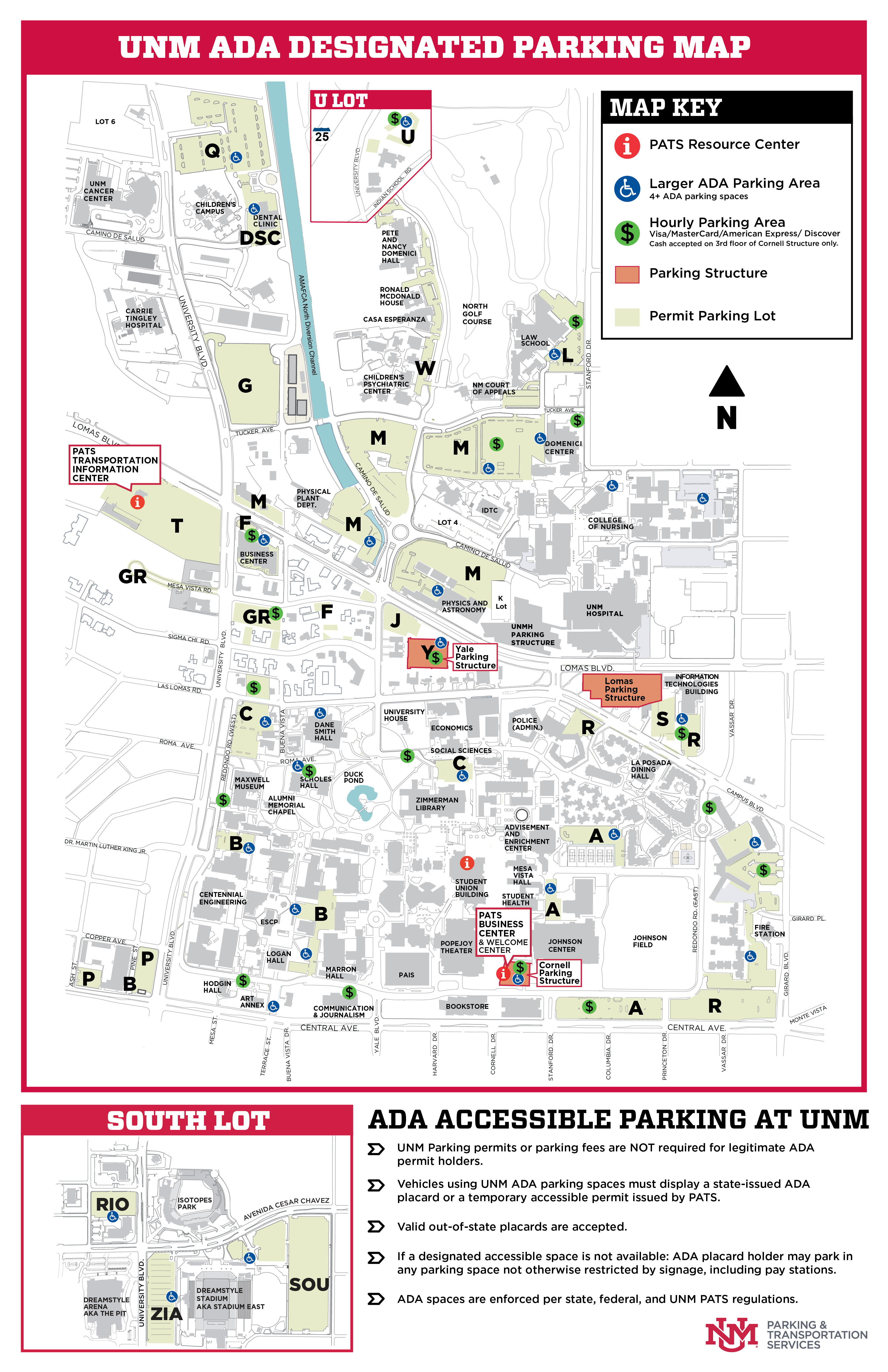 UNM parking permits or pay station parking fees are NOT required for legitimate ADA permit holders.
Vehicles using UNM ADA parking spaces must display a state-issued ADA placard or a temporary accessible permit issued by PATS.
Valid out-of-state placards are accepted.
If a designated accessible space is not available:
ADA placard holder may park in any parking space, including pay stations, not otherwise restricted by signage.
ADA spaces are enforced per state, federal, and UNM PATS regulations.
To download a PDF of the ADA parking map click here.