Redondo Road Closed
May 3, 2018 - PATS Admin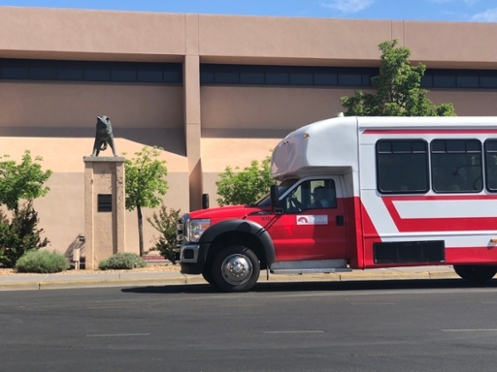 UNM Parking & Transportation Services (PATS) would like to inform the UNM community that due to utility work being performed by Bradburry & Stamm as part of the Physics and Astronomy Interdisciplinary Science (PAIS) building construction, Redondo Road will be temporarily closed to through traffic between Stanford and Yale from the morning of Monday, May 14th through Sunday, May 27th (reopens on Monday the 28th). The road closure will also require a temporary closure of the Redondo shuttle stop at Popejoy/across from the UNM Bookstore.
Signs will be posted at the Stanford/Redondo intersection and at Yale/Redondo intersection to alert traffic of the closure. While the closure is in place, the Redondo shuttle will be detoured to Central between Stanford and Yale, and then resume its normal route at Redondo and Yale. 
PATS is requesting the campus community to do its best to avoid the construction area if possible and to please follow all detour and pedestrian traffic signs. To ensure everyone's safety, please use caution when in the area and be mindful of the workers that are on-site.
We apologize in advance for any inconvenience. Please call UNM PATS if you have any questions.
Thank you,
UNM Parking & Transportation Services
505-277-1938
pats.unm.edu