PATS adapts to changing University
February 8, 2019 - PATS Admin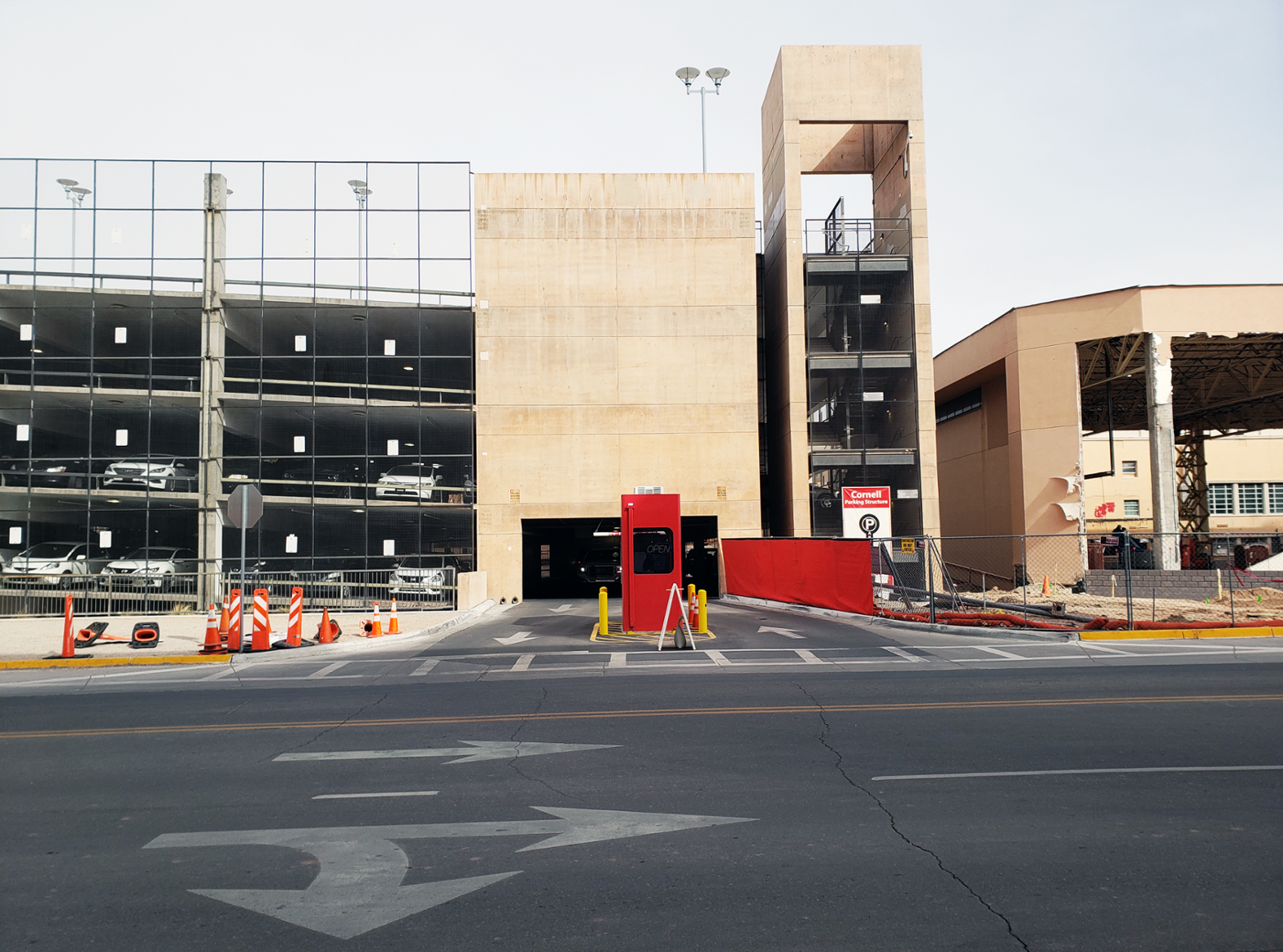 UNM Parking and Transportation Services (PATS) accommodates and provides access to the University for a vast amount of daily visitors including students, faculty and staff, and community members— more than 44,000 people on any given day.
In addition to permit parking and shuttle transportation services, PATS also offers special event support services for a variety of departmental events on campus that require special parking or transportation solutions. Think conferences, Popejoy Hall events, job fairs, field trips.
Special event parking services often include the reservation of specific parking areas around campus or special validation parking in the Cornell parking structure. Special event transportation requests, on the other hand, provide a way of transporting large quantities of people via shuttle bus to and from varying locations within a 100-mile radius of the University. "We receive transportation request ranging from service to El Malpais National Monument in Grants, to the Dreamstyle Stadium for Lobo Football games," says Brent Robare, UNM PATS events coordinator.
By this time last year, PATS had serviced approximately 240 special event requests. Although this figure has not significantly changed from last year's, new changes to the University landscape have affected some of PATS' special event procedures.  
The Johnson Center Expansion and Renovation (JCER) project, namely, has resulted in the reconfiguration of the Cornell parking structure entrance and loss of 41 parking spaces — a significant challenge for special event parking.
"We have monitored the effects of this change, adapted and tweaked our procedures to make this go as smoothly as possible for everyone," says PATS Operations Manager Christine Evans.  
Evident by the 75 traffic cones and four road blocks now needed to direct visitors in and out of the Cornell parking structure during large special events, PATS has had to rapidly adapt in order to ensure safe and efficient access to the University.
"This new procedure is very labor intensive but works," says Evans, "We hope to achieve a working balance that is less impactful for both our department and the community."
To learn more about the special event services offered by PATS or to request services for your department, visit pats.unm.edu