Additional "M" and "L" zone parking lot
March 6, 2019 - PATS Admin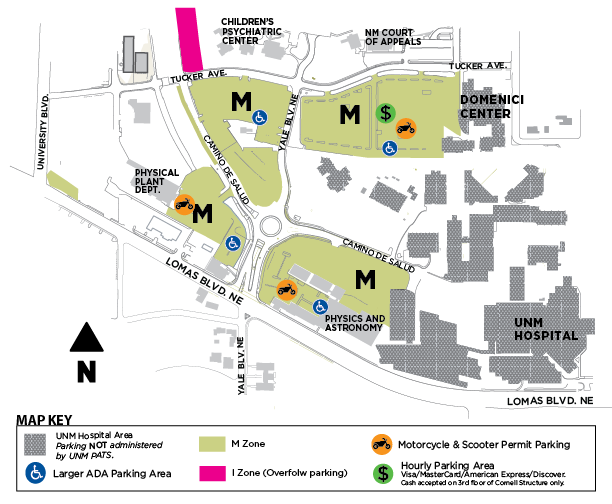 UNM Parking and Transportation Services (PATS) would like to inform M and L permit holders of the newly added parking lot at the old Bernalillo County Public Health building located at the northwest corner of Tucker Ave. and Stanford Dr.
The building and parking lot were acquired on February 20 by HSC for future real estate development. Subsequently, the parking lot adjacent to the building has been designated as temporary "M" and "L" zone marking—pending the building being demolished and a new facility constructed. Although current signage states "M" permit parking use, "L" permit holders may also utilize this lot on a first-come, first-served basis.
Per the "3:45 Rule", this temporary parking lot may be used by other qualifying permits Monday through Friday, and all day Saturday and Sunday. Please check PATS' website for information regarding current "3:45 Rule" regulations.
For more information contact the PATS business office at 277-1938 or visit pats.unm.edu
Thank you,
UNM Parking & Transportation Services
505-277-1938
pats.unm.edu
parktran@unm.edu