Notice: Traffic lane to close for JCER construction
March 1, 2019 - PATS Admin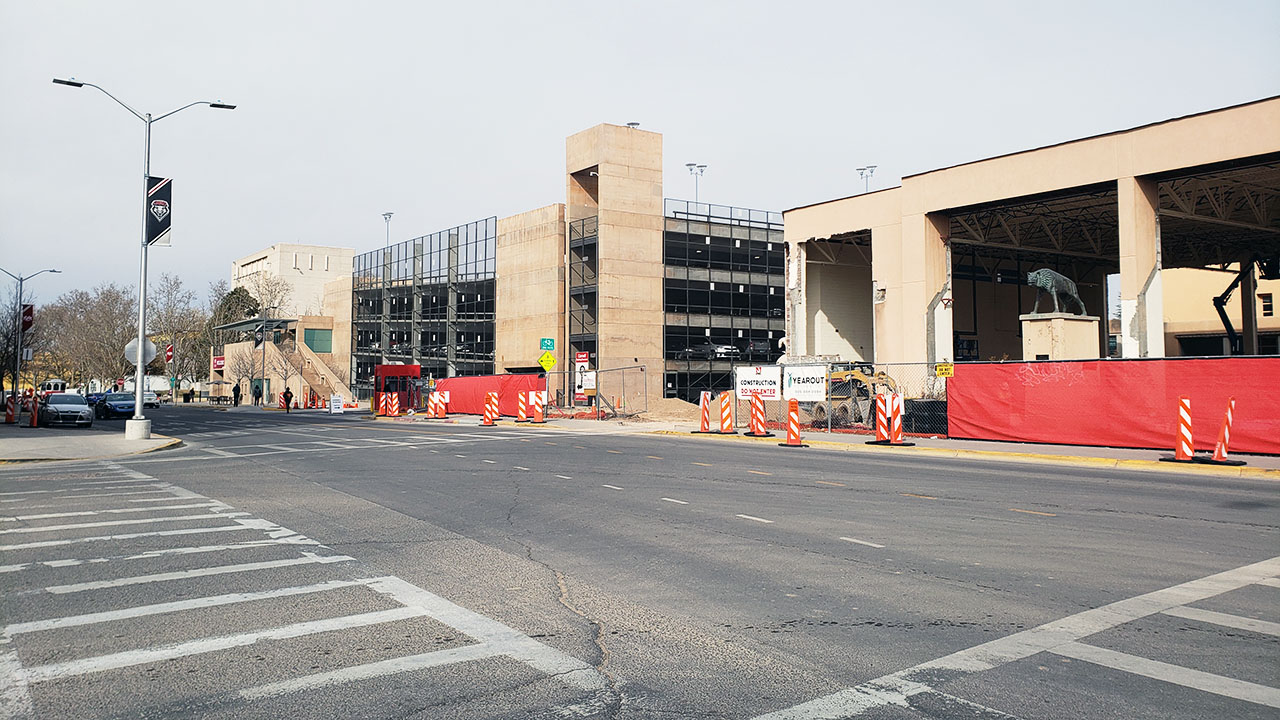 UNM Parking and Transportation services (PATS) would like to inform the UNM community of a scheduled traffic lane closure at Redondo Dr. from March 11-14.
As part of the Johnson Center Expansion and Renovation (JCER) project, Jaynes Corp. will be unloading and setting rooftop units for the Johnson Center. Consequently, the right-hand, westbound lane of Redondo Dr. will be closed in this area to stage large construction trucks.

Use caution in the area and follow traffic signage.

For more construction updates follow us on Facebook and Twitter with the handle @UNMPATS.
Thank you,
UNM Parking & Transportation Services
505-277-1938
pats.unm.edu 
parktran@unm.edu